BAFTA Scotland Game Winner!
---
Hey all, Tom here!
Our tiny team of three genuinely still can't believe it, but we were honoured to win the BAFTA Scotland Game 2021 award at a ceremony this weekend! Huge thank you to all the jury who voted for us, and again for all of you who have played SOLAS 128 and/or left us a review!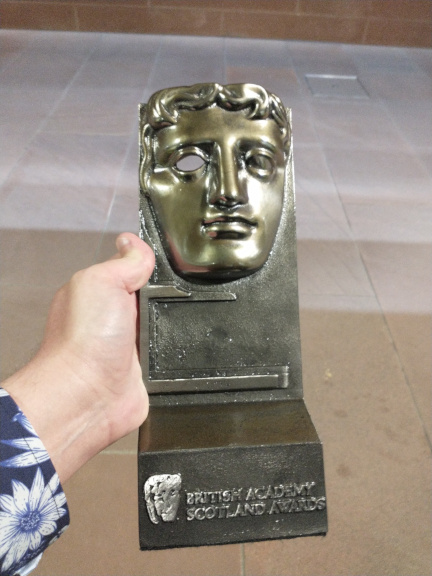 Yes, that's my hand, and I can confirm these things are heavy. Thank you all again, and I hope you continue to enjoy SOLAS 128 <3

Remember, you can play a demo version in your browser right now on itch.io here too!

-Amicable Animal